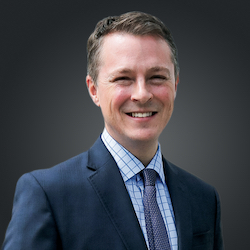 Michael Estramonte is the founder and CEO of Starmount Healthcare Management which was formed in 2014.
In his years prior to forming Starmount he practiced for ten years alongside Dr. Fletcher Keith where he witnessed the true meaning of service, love and compassion towards others. Dr. Keith was the old school type of doctor that still wore a full suit to work, did house calls and telephoned his patients every night to check on them.
Estramonte has served as president the North Carolina chiropractic licensing board for six years having been appointed by Governor Perdue and then reappointed by Governor McCrory for a second term. He has also served as the legislative liaison and president for the North Carolina Chiropractic Association as well as many other board's including the local Charlotte YMCA.
During COVID-19 Starmount oversaw the formation and implementation of the new high complexity lab at StarMed. StarMed would go on to be one of the largest independent testing clinics in North Carolina responding to the needs of the DHHS, counties, nursing homes, colleges while focusing on traditionally marginalized communities that were at
higher risk.
Starmount is a full service healthcare management entity that provides turnkey services ranging from human resource, compliance, accounting, marketing, training and general operations.
Personally, Estramonte resides in the Plaza Midwood region of Charlotte, is the father of two energetic boys, enjoys travel and playing tennis when not at the office.